A Blockspace Marketplace?
What you can do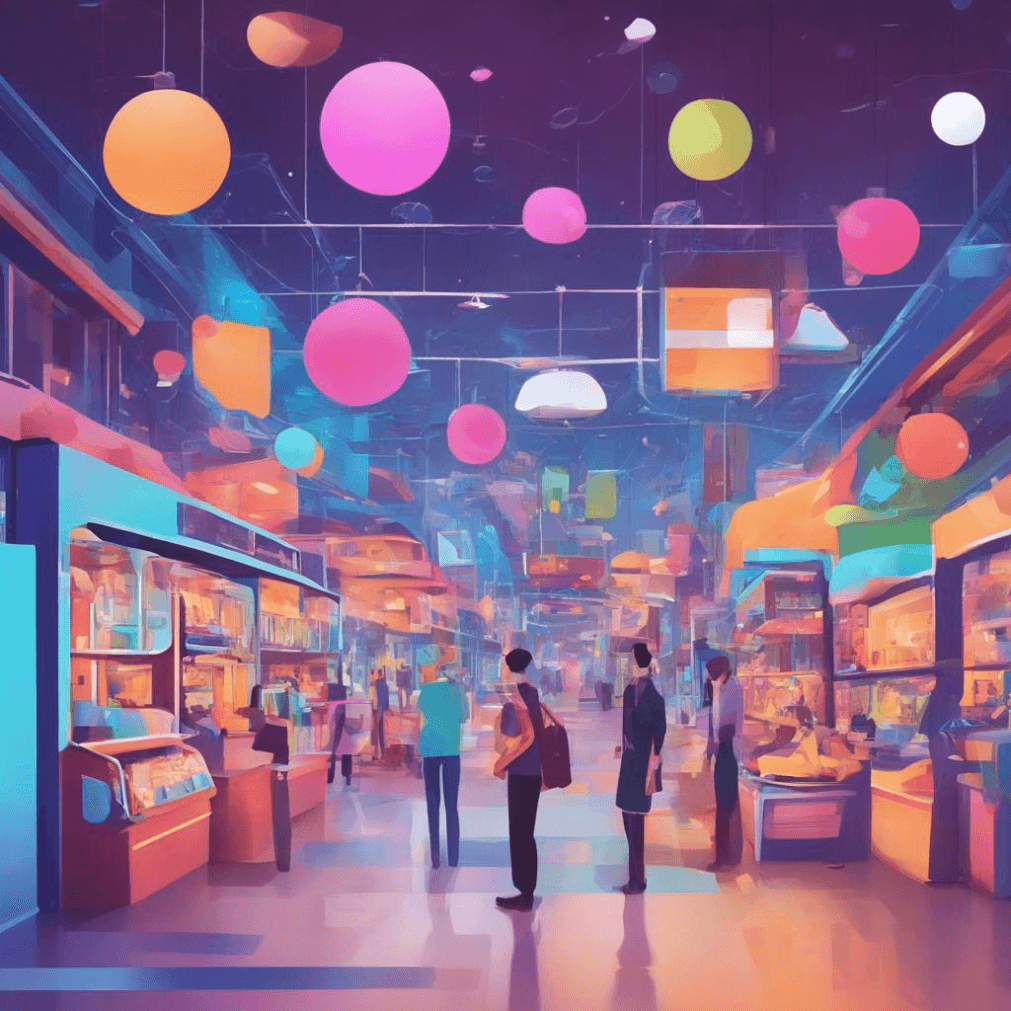 Lastic is a user-friendly marketplace for buying and selling blockspace tailored to your needs, built on Polkadot Coretime.
Buy or Sell Blockspace: One place for your blockspace.
Use your blockspace: Connect your Polkadot parachain, Wasm smart contract, ZK Prover, or any other computation.
Automation and renewals: Allow parachains to automate their coretime allocation based on current market conditions.
HOW DOES IT WORK?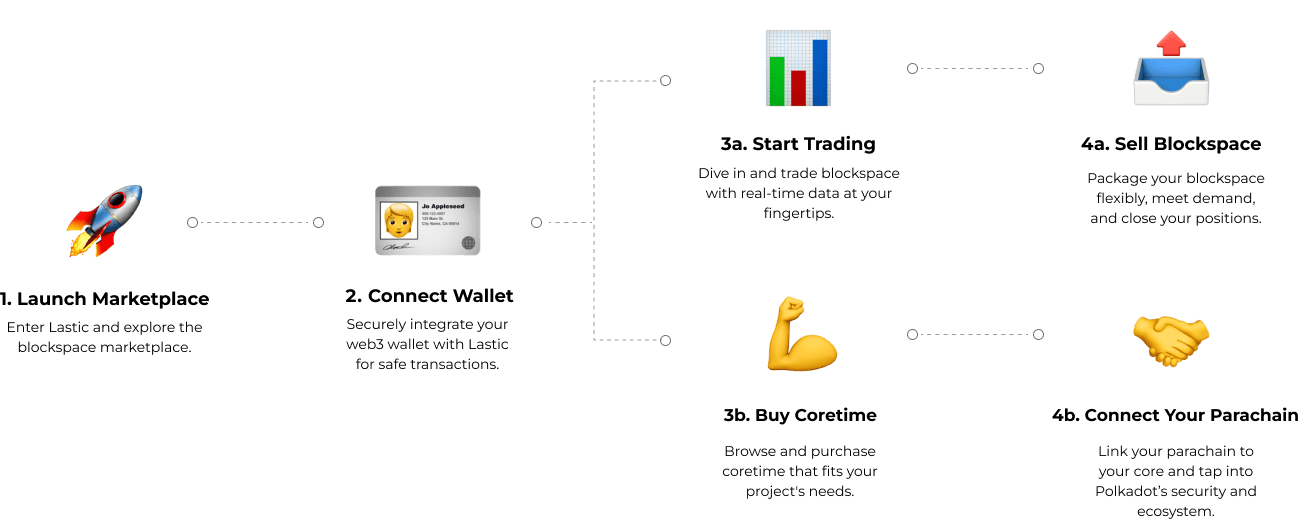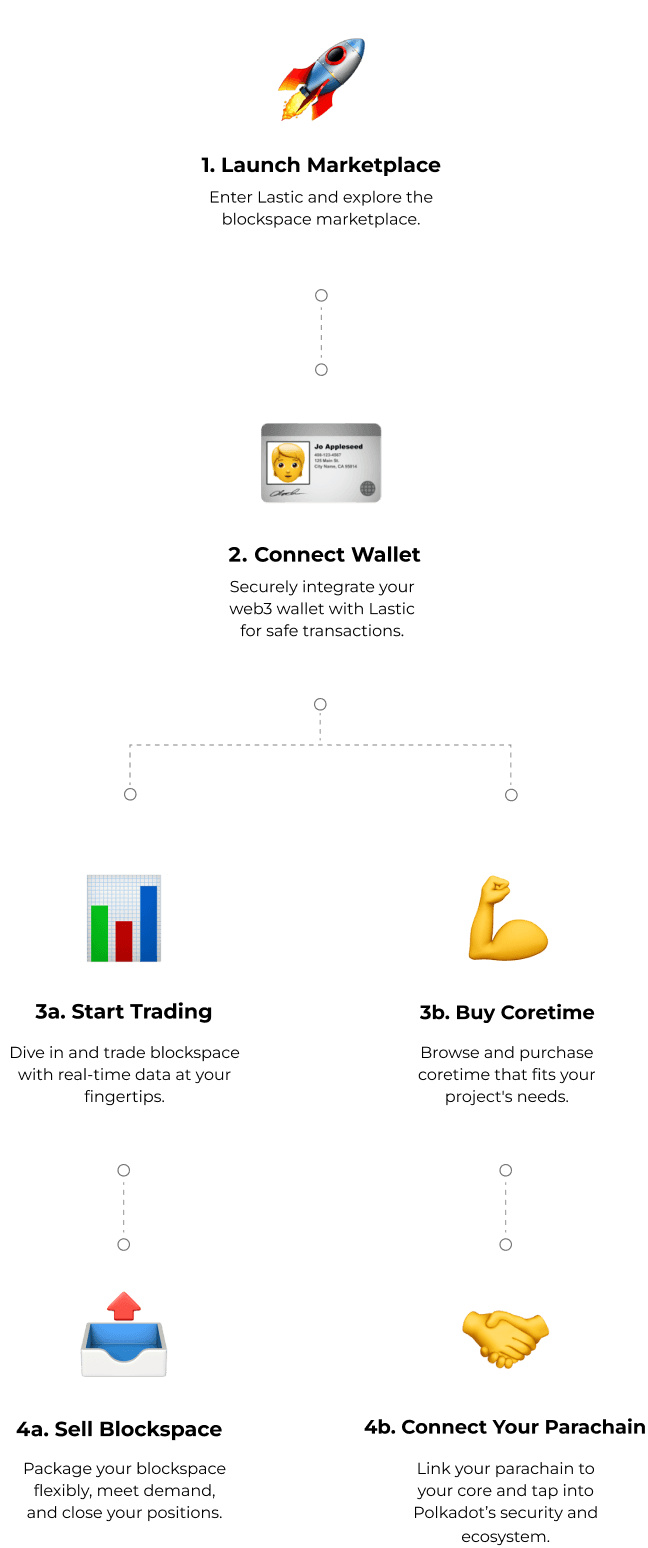 Features
What sets Lastic apart
MARKET-BASED SCALING
Stop overpaying for infrastructure and security. Let the usage of your chain determine the amount of blockspace you get.
FLEXIBLE PAYMENT OPTIONS
From subscriptions to automated payment models, choose how you want to pay for your blockspace.
INSPIRED BY ENERGY MARKETS
Drawing parallels from the energy sector, Lastic facilitates real-time spot markets, forward contracts, and capacity markets for blockspace.
COMMUNITY DRIVEN
We engage with the community for feedback, insights, and collaboration to continuously enhance the Lastic.
USER-CENTRIC UI/UX
A meticulously designed interface that simplifies blockspace trading, ensuring a hassle-free experience even for newcomers.
FLEXIBILITY BEYOND POLKADOT
Purchase Coretime in custom chunks and allocate variable timeslices in a needs-based fashion.
Why polkadot?
A deeper dive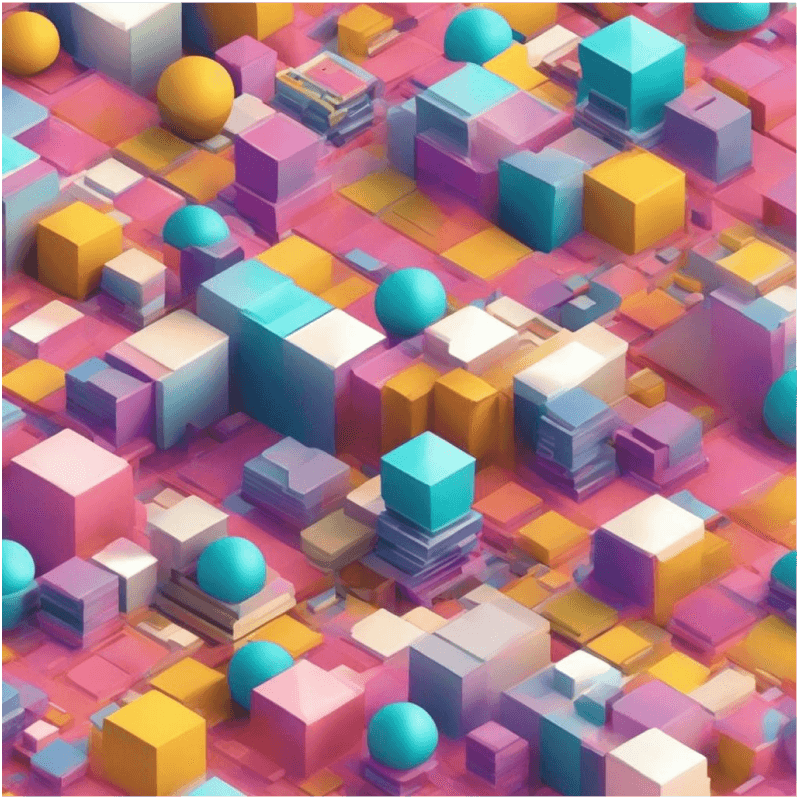 Innovation at the Heart of Blockspace Transactions. Blockspace is more than just storage; it's an essential resource. Other so-called blockspace marketplaces only allow for the re-ordering of transactions or speculation of staking yields. Lastic can do much, much, more.
Do what you want with your blockspace:

Go beyond parachains and utilize your blockspace however you want.

Tradable blockspace:

With coretime on Polkadot, access to blockspace is represented as NFTs, making it easy to trade.

No more auctions:

Coretime sales on Polkadot replace the costly and unpredictable slot auctions